Portal
CloudFiler has a number of settings that you can adjust to suit your preferences. Changes are automatically updated on all your devices.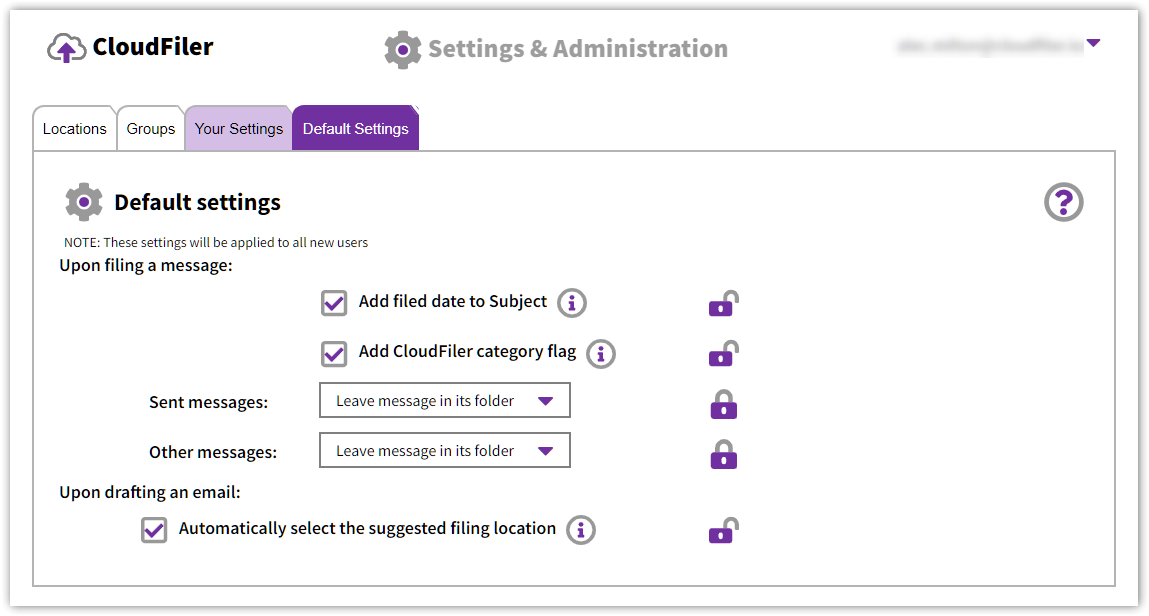 Your account administrator/s have the ability to enforce certain settings, so some will be locked and you will not be able to change them, whereas others may be available for you to adjust.
Accessing Settings
The settings icon takes you to your business's own portal where you can not only manage your own preferences, but also many aspects of the software if your permissions allow.