Present CloudFiler's Manifest file to Exchange
For your Exchange server to work with CloudFiler, it needs to know how to communicate with CloudFiler's services. These are described in a manifest file which is an XML format file.
You don't need to download the file as Exchange just needs to know the URL to it. So in the next steps you will present the manifest to Exchange and then configure who should have access to CloudFiler.

WARNING:
It can take up to
24 hours or more
for Microsoft's servers to register any change. This applies to both enabling and removing the Add-in.
Before you proceed
Note that you can deploy the software to just yourself, then a group of people before rolling it out to the whole business. So please pause for thought.
Presenting your CloudFiler Manifest file to your Exchange server
Log in to

Microsoft 365 admin center

(Link opens in a new window)

In the menu on the left, click on

Show all

to expand the menu.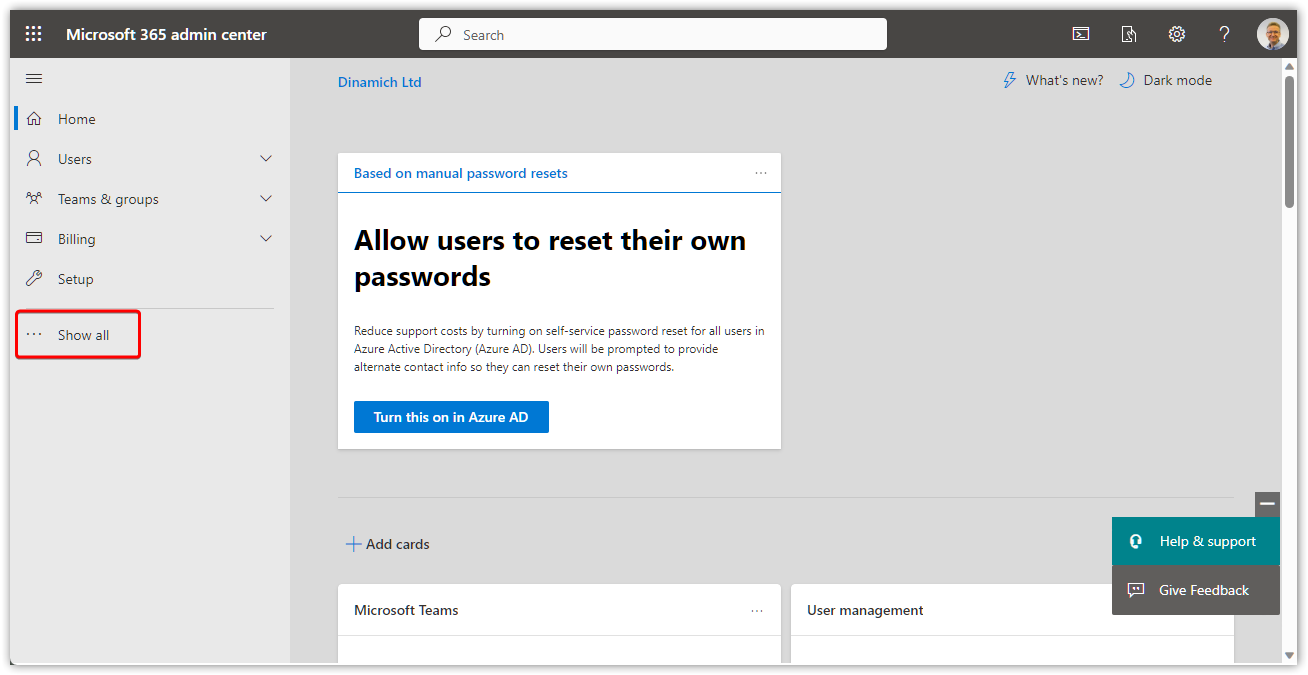 Expand

Settings

and click on

Integrated apps

.

Click on

Upload custom apps

.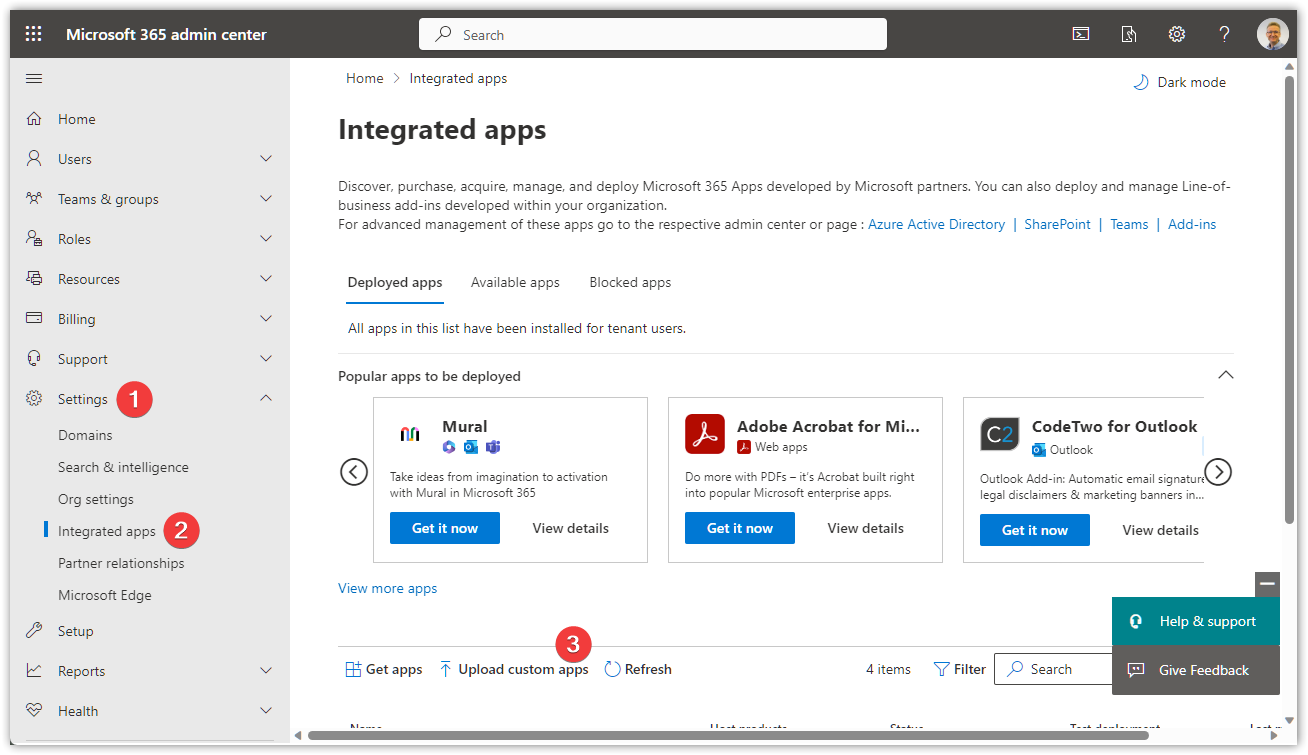 Change the App type to

Office Add-in

, select

Upload manifest file (.xml) from device

then select

Choose File

and browse to your manifest file. Once the file has been validated the

Next

button will become enabled,. Click

Next

.

NOTE: Whilst we will typically email the manifest file to you, it may also be available to administrators via the portal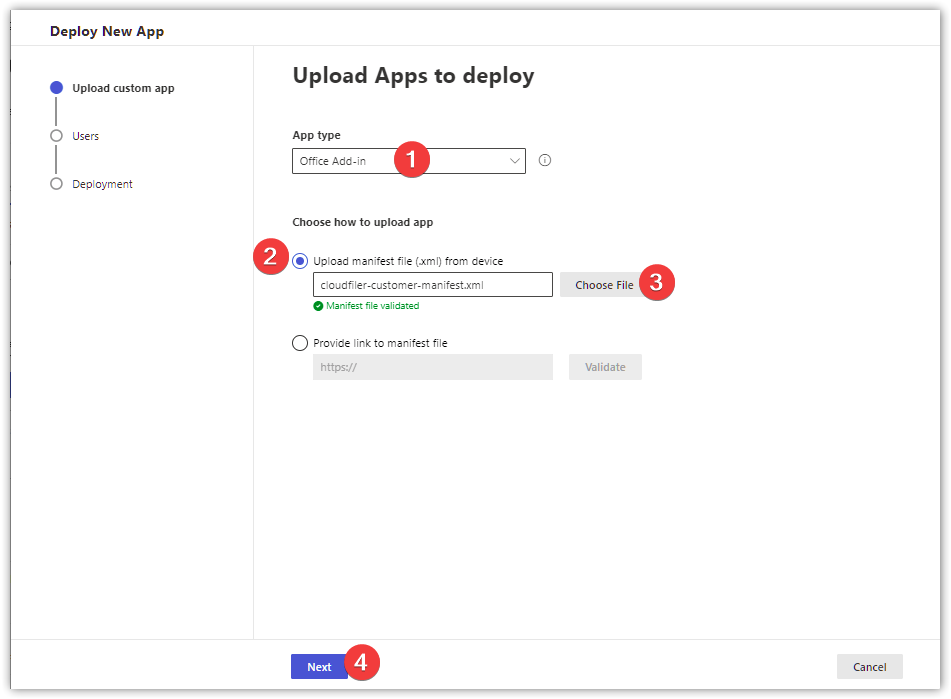 You can either assign users manually or deploy to the

Entire organization

. We recommend that you start with just yourself, then expand to a small team and only once you are happy and have communicated to all staff should you deploy it to the entire organisation. Select your preference then click

Next

.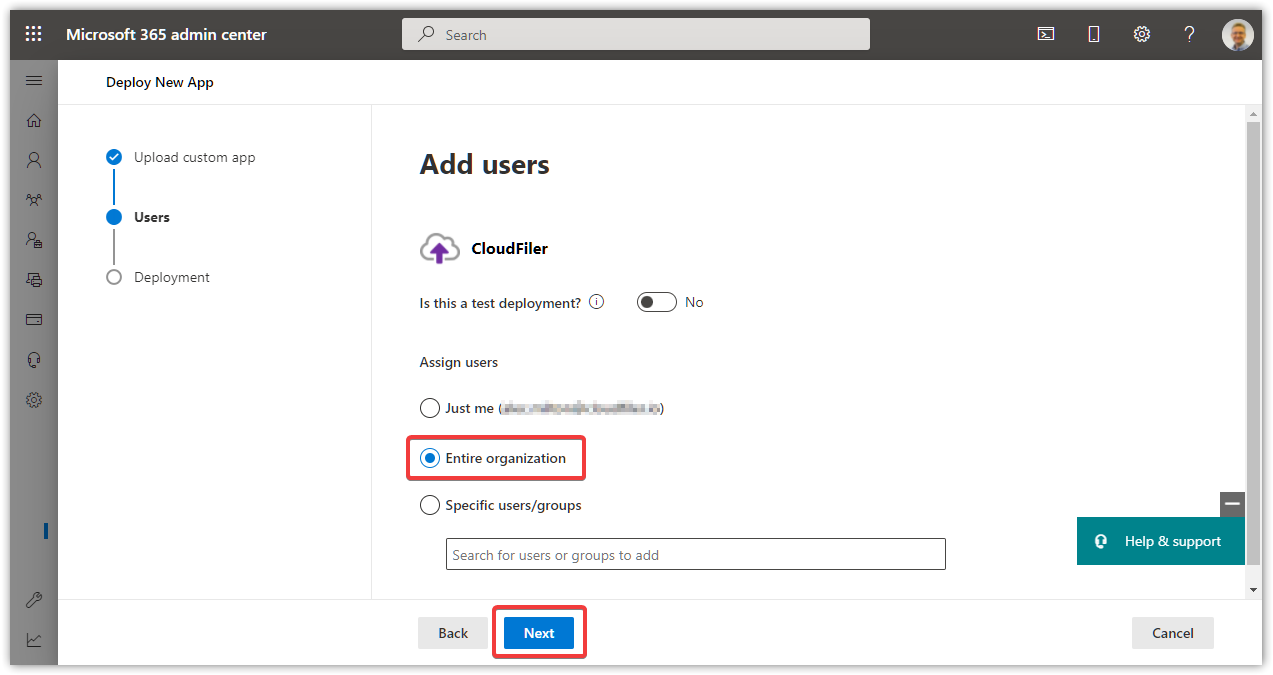 If you are happy with the permissions click

Next

.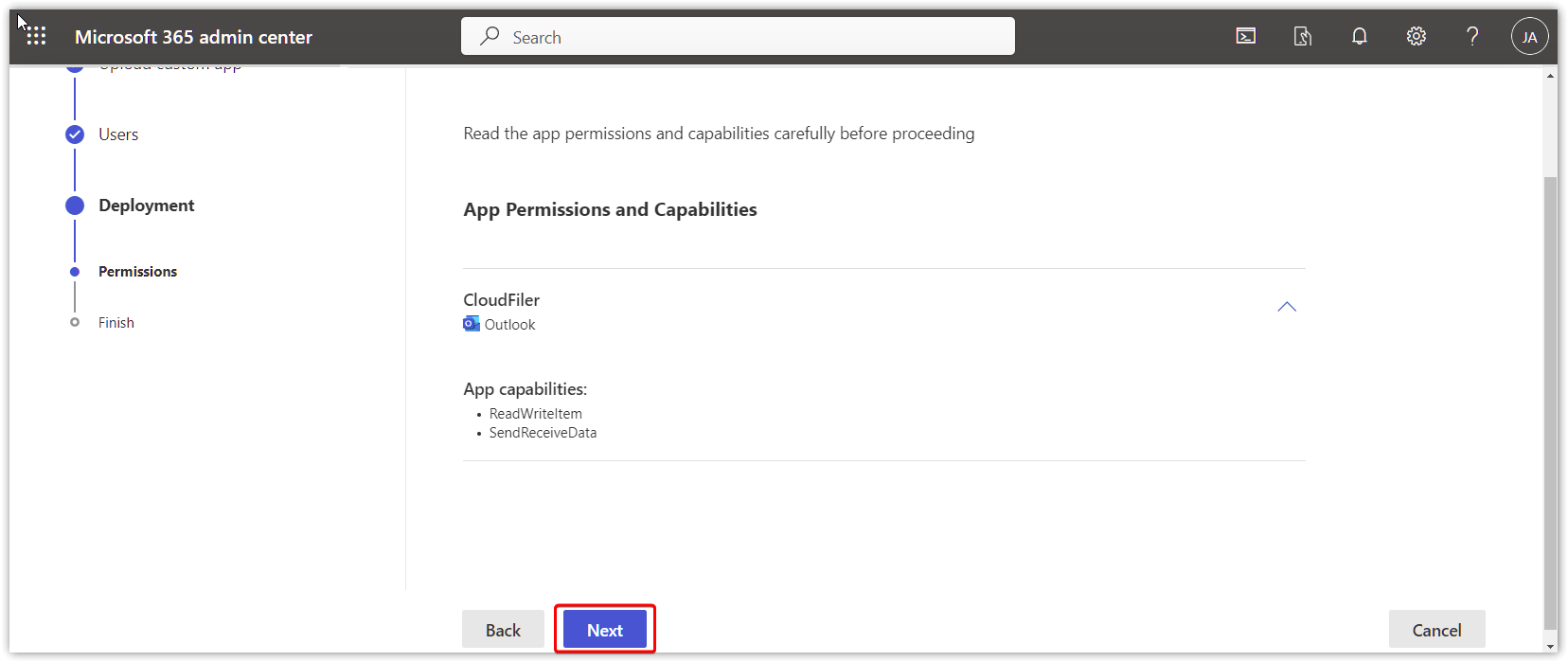 On the next screen check that the deployment is correct and then select

Finish deployment

.
Be sure to read the information on the next screen then select

Done

.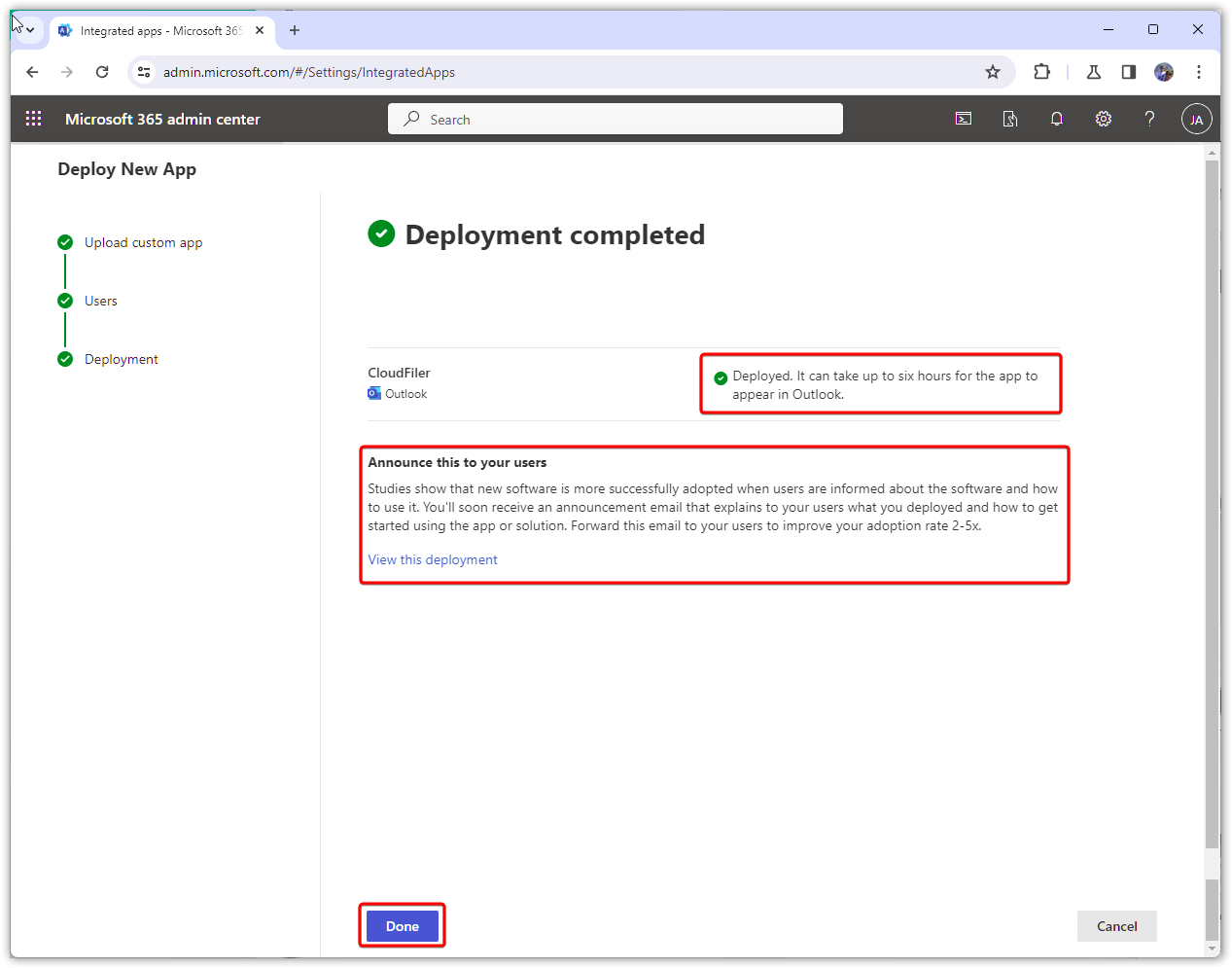 CloudFiler will now be shown as an Integrated app .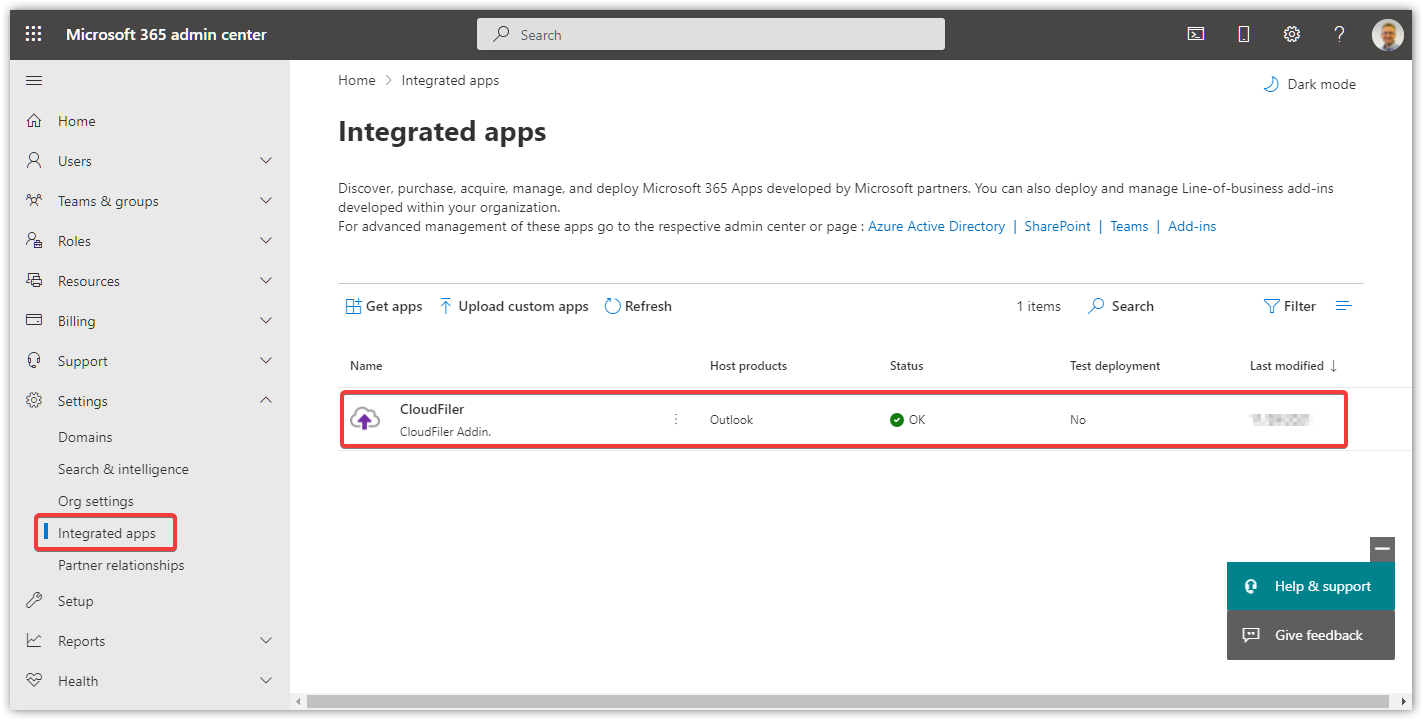 As you will have seen, although Microsoft state 6 hours, it can take 24 hours or more for the App to appear in Outlook, so be patient.
You can control who has access to CloudFiler via Microsoft 365 admin centre
Once the App is present, you can enable it in Outlook by following the Quick Start steps.

SUPPORT FOR MOBILES:
If staff already have access to their emails and calendars via mobiles and tablets, there is nothing extra required and CloudFiler should work fine. If however you have yet to enable mobile device access to Exchange, you will need to do this by following Microsoft's guidance
Clients and mobile device permissions in Exchange Server
You can remove the Add-in at any time.